Recently Added Words.
Maccherone
2016-10-26
A gay man of high fashion and EXTRAVAGANZA! Italian for "macaroni." Source: The Macaroni Club
By
Cuckold
2016-10-26
He who turns a blind eye to his wife's cheating ways. Some men will go so far to turn their sorrows into profitable porn or swinging. 2.) A man who raises offspring not born from his own seed. Based on the actions of the cuckoo bird who lays their eggs in the nests of other birds for them to raise and feed.
By
Puck Bunny
2016-10-26
A girl who scantily dresses up for a hockey game hoping to score with one of the players. You can find her in the stadium with a huge Crayola colored poster dedicating her XOXOs to the hottest puck player.
By
Bunny Boiler
2016-10-26
A woman scorned by her lover. A dangerously obsessive and psychotic woman who boils rabbits during open season. This woman doesn't take no for answer and she will not be ignored! Coined by the film, Fatal Attraction.

By
Skid
2016-10-26
Derogatory term for someone who wears an 80s metal t-shirt, jean jacket, dirty/acid-washed jeans, a mullet, drives a trans-am, and/or lives in a trailer park. From Skid Row. The Canadian skid row.
By
Shikken
2016-10-25
A regent to the Shogun. Much like warriors protecting the Emperor. Think of them as the Knights Templar or the Night's Watch (Game of Thrones) protecting the mighty Sovereign.
By
M.R.F.
2016-10-24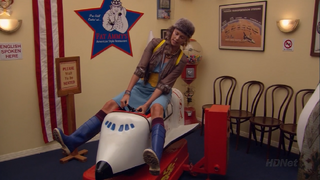 Mentally. Retarded. Female. Popularized by Emmy award winning show, Arrested Development
By
Elephant boy
2016-10-24
Young, rebellious tough Brits who changed the dress style of Edwardian fashion. The style featured Maverick ties, silk brocade waistcoats or drape jackets and brothel creeping shoes. So yes, historically hipsters annoyed people back then as they do today.
By
Sir Charles Space Commander
Milk-livered Man
2016-10-24
The kind of guy that jumps at the sound of "BOO"!! He is very comfortable in his own cowardly, lily-livered lane.
By
Redefining the way you use Budfucker. By no means did we leave the men out in this journey of word domination! We don't discriminate against any word. Our world is growing and I truly believe our reference books should grow with it. We owe history a lesson in honesty for a change. And today, we owe society a true thesaurus that provides alternatives for even the most unflattering terms, no matter how disgusting they are. You're welcome!
Heard it on TV? From the neighborhood pimp? From crazy shit your paw paw says? Are we missing a word? Awwww, damn! SUBMIT IT! No matter the origin, we are constantly updating our database with new idioms.